Special Deal:
Price: $254.95  |  Coupon: NDNA
Specifications:
ANSI/NEMA FL1
LOW
MED
HIGH
OUTPUT
30 Lumen
150 Lumen
400 Lumen
Runtime
2H 20MIN
58M
5M+ 40M*
INTENSITY
342000cd (Max)
DISTANCE
1200m (Max)
IMPACT RESISTANCE
1m
WATERPROOF
IPX-8, underwater 2m
SIZE
96*32*22.5mm (Length*Head Ø*Tube Ø)
NET WEIGHT
102g (Aluminum)
LIGHT SOURCE
White Laser Emitter
POWER
9W (Max)
BATTERY
1 X 18350 Li-ion (excluded)
Notice: The above appropriate parameters are lab-tested by using a 3.7V/900mAh 18350 Li-ion battery, it may vary due to the difference of environments and batteries. *The runtime on High is accumulated due to the over-heat protection setting.
Operation:
ON/ OFF: Fully press the switch for ON, fully press again for OFF. The auxiliary rear light is ON when the light is OFF.
Output change: From ON, half-press the switch to change outputs.
Mode memory: Turn on the light again after 3 seconds off will recall the last used output.
Package Included:
1x Lumintop THOR I LEP
2x o-rings
1x instruction manual
Images: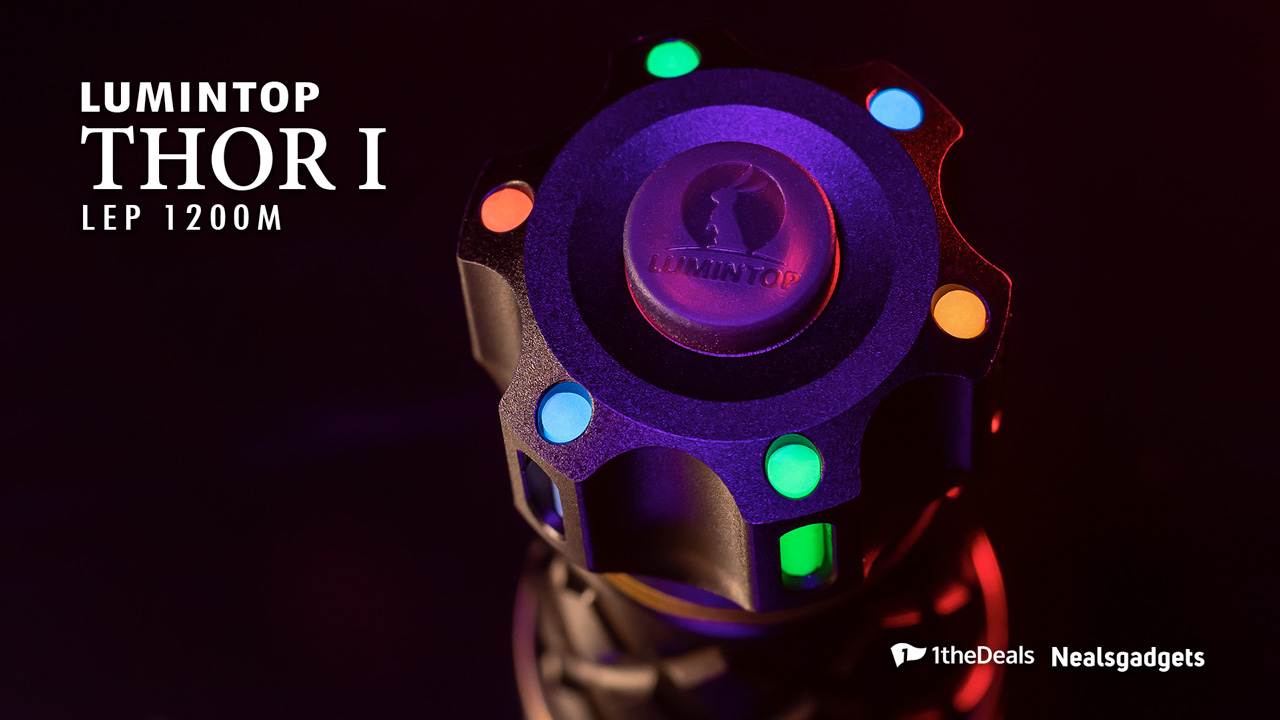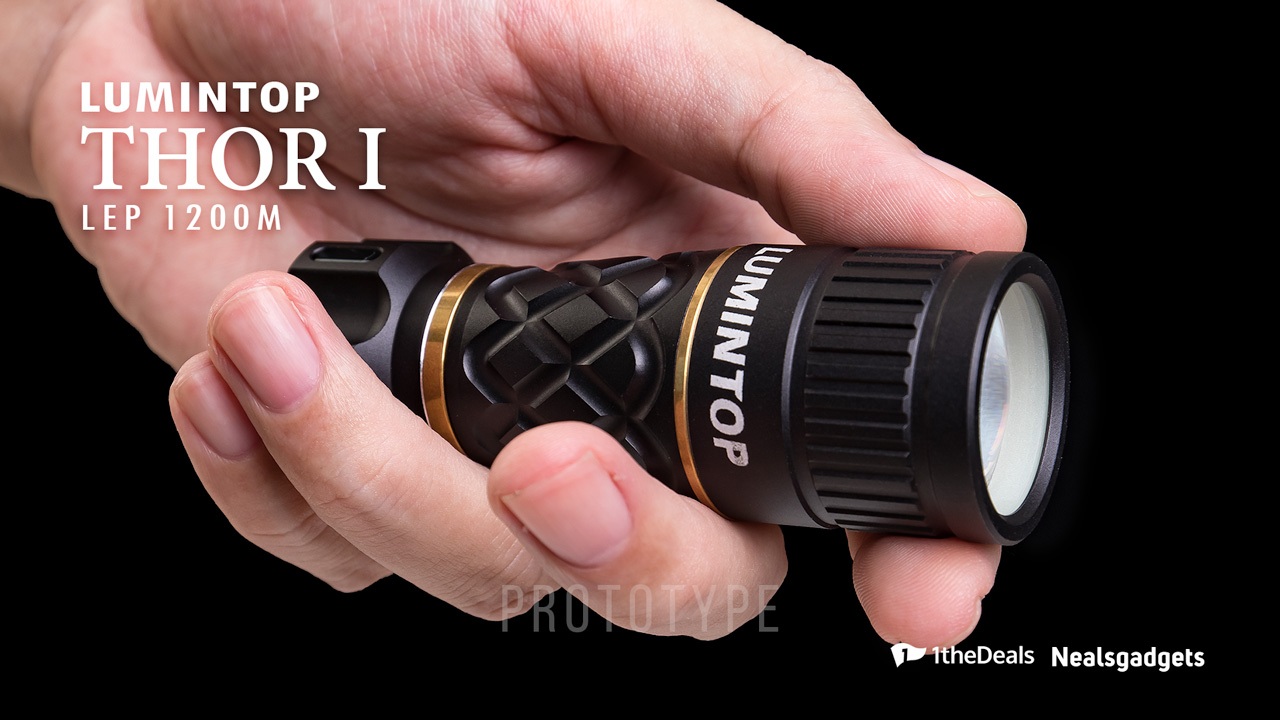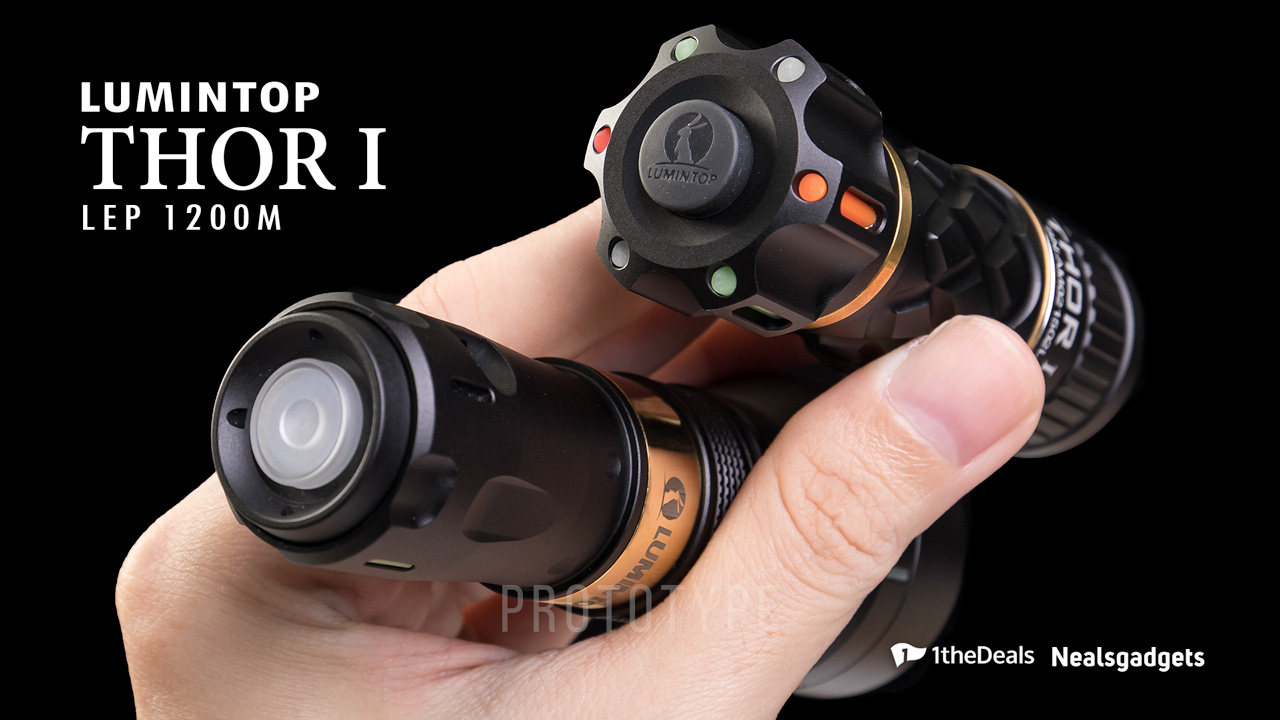 Since the button is flat and 12mm wide, it is not difficult to balance the light in upright position. However, it will only work on flat surfaces.